Hyperun
Hyperun 1.0.1 update! + SteamKeys contest!
---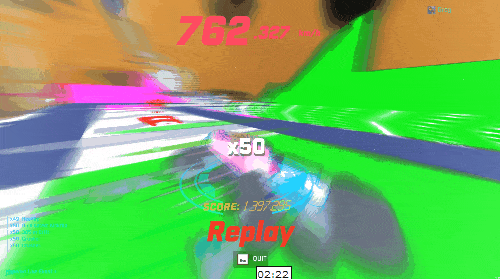 Retweet this tweet to have a chance to WIN THE GAME NOW!
New features in this update:

Huge replay performances optimisation, now play always at real speed
Replay loading and replay restart optimisation
900 & 1000 km/h achievements deleted
20,000,000 & 30,000,000 points achievements deleted
Save resolution settings when restart a run and restart the game
Bugs fixes:
Lock controls during auto scale video settings
Sometimes it was impossible to watch replays
Replay HUD clean
Garage unloading optimised after replay start
Boost is now unlocked during the run not only at the end of it
Good image and behaviour for the sponsors icon in the customisation menu bar
After a boost unlock, sometimes this boost was locked again
Auto 60fps is now compatible with forced 60fps screens
Feel free to send us feedback about your Hyperun experience/bugs/ask for new content in this form!
/!\ Deluxe DLC is still coming soon! /!\
Very old playable versions of the game
Procedural OST application
Art director commentary
Have fun!